Supply Chain Management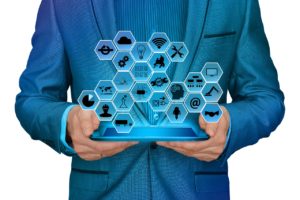 SCM, short for supply chain management, involves transporting merchandise crafted from raw material. It considers multiple factors such as planning for stock, products, demands, sales, operation, and supervising supply.
How Is Success A Big Factor In Supply Chain Management?
This business prosperity relies on the contentment of the consumer and the ROI (Return on Investment).
Success relies on the customer's satisfaction as implied by the statement of Tobin Moore from Optoro that if a consumer is satisfied, it will benefit the business and it will raise the operation of the company. Moreover, he pointed out that a happy client has a high chance of availing of your services again.
A business is prosperous due to the higher-order rates and what the customer has experienced with them. If he or she is pleased, it increases the efficiency of the company in statistics.
Good efficiency results in higher pressure. The pressure is more prevalent to keep up with the demands as higher efficiency is seen from a company. Since excellence is expected from them, higher demands require the same contentment but with a larger number of clients.
A business's profits are assessed by metrics such as working capital turnover wherein the profit is returned and is much bigger than the capital. From these possibilities, profitable cash management and revenue conversion emerge. Faster processes and data, decisions, and machines may be considered to create better opportunities for the business as well.
The Supply Chain Management Process
There are various components of this type of sector, such as product portfolio management, demand management, S&OP, and supply management.
Product Portfolio Management
The heart of supply chain management is product portfolio management. It is bringing ideas to the table for a specific product and is supervised until it's revealed on the shelves. When that product doesn't do well on the market, a company should never forget to create another plan on how to remove it.
It includes a new product introduction, planning for its exit, capitalization, ramp, brand, portfolio, and platform. Commercialization and contribution margin analysis shouldn't be forgotten as well.
Demand Management
There are three sub-parts to this portion: demand planning, merchandise planning, and planning for trade promotion.
Demand planning is defined as forecasting to assure the certainty of delivery of the product. With effective demand planning, a business may have higher profit, more accurate forecasts, and harmony within inventory levels.
On the other hand, merchandise preparation produces a method to optimize the return on investment or ROI. It concerns the availability of the product in certain regions and seasons that also align with the demands.
Lastly, trade promotion planning is another method to increase sales by trading products with money for them to be solved in retail stores or other stores. It increases demand from those stores which would lead to bigger trades and larger profits.
S&Op (Sales And Operation Planning)
Sales and operation planning focuses on collaborations with present and future products to increase profitability as it delivers the demands of the clients. It includes common factors: demand management, inventory management, information on the new product, sales, and marketing.
Supply Management
Supply management is often split into sub-parts, much like demand management, such as supply planning, output planning, inventory planning, power planning, and distribution planning.
The focus of supply planning is on aligning the stock of goods and the market's demands. Production planning on the other hand concerns the machinery and the processes of development for a certain product. It considers the employees, materials, production scheduling, demand and supply balancing, and production capacity. Inventory planning aims to align sales and what the production needs. Capacity planning determines the staff and resources needed while distribution planning concentrates on the movement of goods to the supplier and distributors. Packaging, inventory, warehousing, supply chain, and distribution are overseen.
Skills Needed To Be Successful In Supply Chain Management
To be prosperous in this kind of business, a person must have great communication skills. To create accurate and good merchandise, co-workers must be ready to understand one another's opinions to consider many possibilities about the product or the proposed strategy.
Another new strategy is the ability to work well with Artificial Intelligence (AI). As the world is changing, breakthroughs are happening more often, all the reason for new modifications such as AI. Technology can blend well with humanity as it is created for the common good and thriving in this type of community with AI present would bring great advantages to the business.
Conclusion
Supply chain management is creating a product from raw material and transporting it into the hands of consumers. The more satisfied customers are, the more clients a business will receive. Although the pressure is higher, it is the company's job to keep up with their demands. It has multiple processes such as demand management, S&OP, supply management, and product portfolio management. With the evolving world, people have come across working with AIs. To work well with them and to have good communication skills to render ideas is the key to becoming prosperous in supply chain management.
Meta Description
Want to start a supply chain management business? Everything you need to know about the business is here. Read more to operate successfully!