Digital Strategy Headhunters: How They Help Business Owners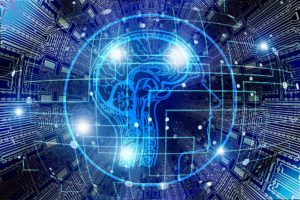 Digital strategy headhunters understand that the recruitment industry is very competitive, with big-name brands gaining massive market share. With the advent of technology, still there are some industries, mostly by the juniors, who were trained by the big brands and are now starting to develop their own independent firms while bringing services and filling you with talents available in the market.
You maybe find a lot of the experts in digital marketing experts who have never placed a candidate, trying to sell you a quick and easy fix with 'lure' headlines like "Never cold-call again!" or "Get leads automatically!"
Helping Business Owners and Recruiters
Digital strategy headhunters are dedicated to helping business owners and independent executive recruiters compete and win against the big-name brands without false promises and cliché.
Clients attain these results through a proven process of traditional recruitment and sales training, and new-school digital marketing techniques, like content marketing, LinkedIn, email marketing, social media advertising, and other platforms. We also help business owners create a system that delivers higher-level services. From there, you can escape the everlasting busyness mode.
Headhunters often offer an active recruitment service from the team of skilled professionals who are known as digital strategy headhunters who give clients access to the best candidates for vacancies at all levels. They use the latest techniques to expand our network. It allows us to look at and assess potential candidates across the range of digital platforms.
Digital strategy headhunters specialize in recruiting talent for marketing, product management, e-Commerce, and various Digital roles. Our expertise and knowledge within these areas guarantee full market access to a selection of suitable candidates.
So, what is the difference between digital executive search consultants and recruiters?
Hiring a Digital Strategy Headhunter
Hiring a digital strategy headhunter to look for a potential candidate over a recruiter means cost saving. Before taking payment and scrutinizing the database of passive and active candidates, the process of digital strategy headhunting starts with an immense briefing session to enable business owners to understand the qualifications and job roles of the vacancy you are looking to fill.  Headhunters also take a full orientation concerning the types of professionals that will fulfill the responsibilities involved while complementing the culture of your brand.
By working closely with the clients, headhunters can then access the large pool of applicants in the databases to look for qualified candidates. They  have a scheme of payments for the job. A percentage of the payment may be paid once they produce the shortlisted applicants that passed the initial scrutiny while the remaining balance is to be settled when a candidate has been chosen and successfully placed within your organization.
take a proactive approach to the process of digital strategy headhunter, sourced from experienced and qualified professionals, and filling the vacancies provided by our clients with skills, and knowledgeable professionals.
To put it simply, we always pursue to give you the best professionals we can find to suit your specifications.