Supply Chain Headhunter Stratigo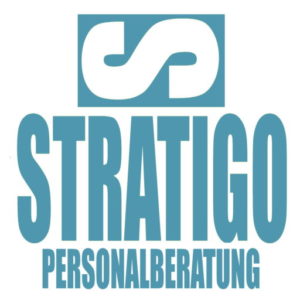 What are the differences between supply chain headhunter stratigo, executive search stratigo, lean six sigma headhunter stratigo, and digital strategy headhunter stratigo? Are they all equally significant in a company?
Consider a new manufacturing supply chain that only examines certain sectors or parts of the production process. What would production be like if procurement was not taken into account? What if planning and management were an issue, and distribution was completely ignored?
The eventual outcome would almost certainly be obvious — and it would not be good. Moreover, a successful supply chain's interconnection is crucial. Every sub-organization, each timeline, and every aspect must all contribute to the overall story.
Companies can use the concept of manufacturing supply chain headhunter stratigo integration to help them better manage the hiring process. The success of recruiting and retaining suitable workers and partners is critical to maintaining a consistent supply chain system.
Furthermore, companies are challenged to acquire and develop the proper personnel in order to quickly and productively provide goods at a competitive price while reducing expenses throughout multi-functional operations. This is one of the most critical factors in a company's management, and organizations frequently seek help from outside sources for recruitment and hiring assistance. Therefore, using the supply chain headhunter stratigo in the recruitment process will make things easier. 
The Significance Of Supply Chain Headhunter Stratigo In A Recruitment Process
If you work in human resources, you're definitely aware of why some businesses utilize recruiting strategies. Hiring in any business can be difficult at times, but hiring in an area where there is a skills shortage can be more difficult. As a result, this scarcity of skills becomes one of the main reasons why firms use supply chain headhunter stratigo.
Additionally, if you're asking why supply chain headhunter stratigo is so crucial, the reasons usually go beyond a scarcity of qualified candidates. Recruiters are usually better prepared to overcome a candidate's objections to moving jobs so that they can fill a vacant position faster. Hence, using this headhunter stratigo is generally the best option if you need to fill a position quickly.
Besides, the most efficient technique to get passive applicants interested in changing jobs is to use the supply chain headhunter stratigo. You'll have access to both active and passive applicants when you work with a supply chain recruiter.
Headhunters Stratigo
Aside from the supply chain, there are also two headhunters stratigo that are important to the organization. First is the Lean Six Sigma headhunter Stratigo, which provides cost reductions and client satisfaction.  It leads to increased earnings and efficiency. Furthermore, it encourages the development of analytic and operational abilities, both of which are essential in leadership jobs.
Next is the executive search stratigo. It is the strategy that helps companies to find and hire highly competent candidates for higher management roles. You won't be able to find a candidate with the correct balance of abilities, skills, and expertise without them.
Once you know the purpose of headhunter stratigo in the recruitment process, you'll be able to apply the best digital strategy headhunter stratigo better to your digital hiring activities.